How to get 10k followers on Instagram
When starting from the beginning, learning how to get 10k followers on Instagram seems like an impossible task. Instagram is a great tool to use to grow a community and increase your social proof online. It is no secret that it is the most engaging platform online, but it is also the most depressing. Baring this in mind it is important to have the right strategy when growing your Instagram profile. The number of followers, engagement and quality posts you have, tells others about who you are as an individual. The main thing to remember here is quality, consistency and engagement.
To gain more followers on Instagram it is about making sure you do competitive research in the platform, determining themes you should follow. In addition, you should also check what 3-15 hashtags you should use per post. It is also about developing your content in advance and posting it on a regular basis 1 – 5 times a day to get most out of the platform. And finally engaging with your growing community will help in your pursuit towards growth and "Insta-fame".
The Aim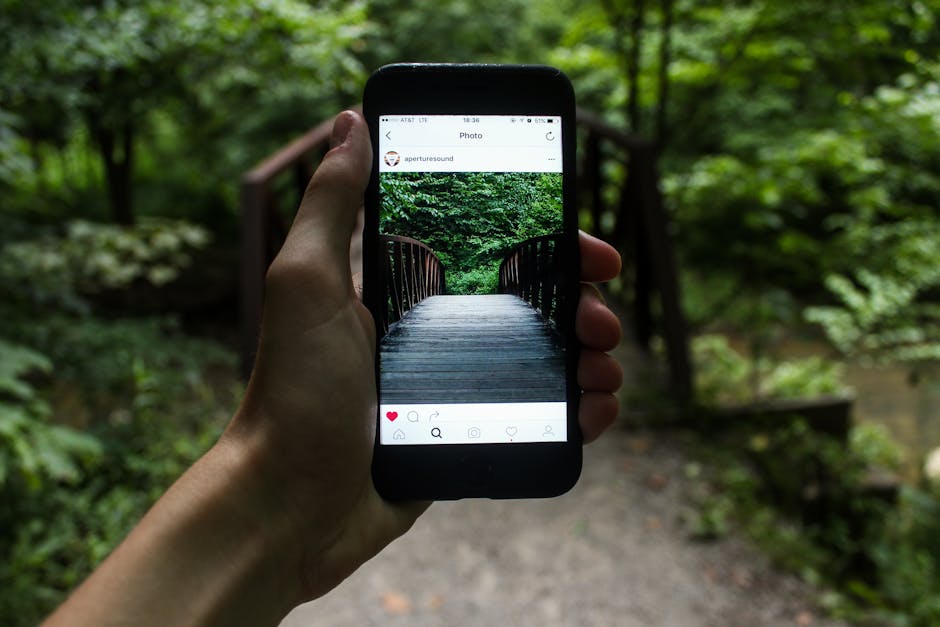 Instagram is a social media platform that was acquired by Facebook in April 2012. It used to be a platform that chronologically showed your content, but this soon changed. The focus is now on how engaging one can be on the platform. Engagement is measured based on reactions to your posts in the form of likes, comments and direct messages. You need to be able to develop engagement for your niche to increase these metrics. Over time your community will begin to know, like and trust your brand and may be willing to see what you're about on other platforms. Ideally, you want people to continue this experience via your website and your email communications. Never focus on keeping your audience on Instagram alone.
Competitor Research
Now you understand the aim the next step is to see what people in your niche are doing already. Write down a list of amateur and professional thought leaders in your industry, and search for them on Instagram. When doing your research you want to find the following:
Profile image used
Description in their bio
Links used in their bio
Posts on their wall
Description style on their posts
The frequency of posts
The frequent hashtags used
You can record this in a table or do this anecdotally to determine the themes. Once this is done you should be able to work out what strategy makes sense for you! You may post a picture-quote-picture, or do mainly videos, or even post what you want.
Hashtag Research
The next step is to do hashtag research. Based on the hashtags you found from your competitor research, write out a list of hashtags you could use for your posts. Also, brainstorm additional keywords you could use as hashtags, and think of synonyms for the ones you already have. Record this all in a table. Then, find the number of times this hashtag is used by searching for it on the home section, under tags on Instagram. The aim is to have a collection of big and medium-small hashtags. For example #motivationalquotes is 15.2m whereas #motivational_quotes has 54.8k. Once you have a list of hashtags with their numbers, decide which ones you will use. It would be sensible to use anywhere between 3 – 15 hashtags per post. Instagram does not favour repetitive stuffing of the same hashtags so use them sensibly, and recycle where appropriate. If you do this it will be seen as spam. You should also use hashtags at the end of a post, or as your first comment.
Instagram Business Account
Before you start anything you want to make sure that your Instagram account is a Business account. All this means is that it is linked to a page on your Facebook account. Chose an appropriate page to link it to or create a Facebook Page to allow this to happen. This is important because it'll give you basic analytics which will prove to be useful for understanding your audience. It is also useful for adding contact information like your phone number and email. All you need to do is go to your profile page on Instgram> Menu button (top RHS)> Settings (bottom)> Switch to Business Profile. Instagram has instructions to this here.
Profile
You have everything in place now in terms of research, now it's time to set up your profile. Go to edit profile and use an encapsulating picture of yourself that draws attention. It should clearly show your face, where the background is opaque or a good scenery. Next, your name should be your name or a keyword phrase/hashtag related to your niche. The same principle should apply to your username as well. For example:
You also wanted to add your website link which could be one of the following:
Your Website
A Linktree link with multiple links
An Event link
Your YouTube channel
Choose a link that is related to your primary marketing goal. You could even change your link in accordance with when you publish new content on other platforms. It's up to you. Finally, you also want to add a description to your profile. It should indicate what you do and who you help,  your credentials and a call-to-action (CTA). The general rule is it usually contains 2 or more of these things. The bigger your brand the less of these you need. For example: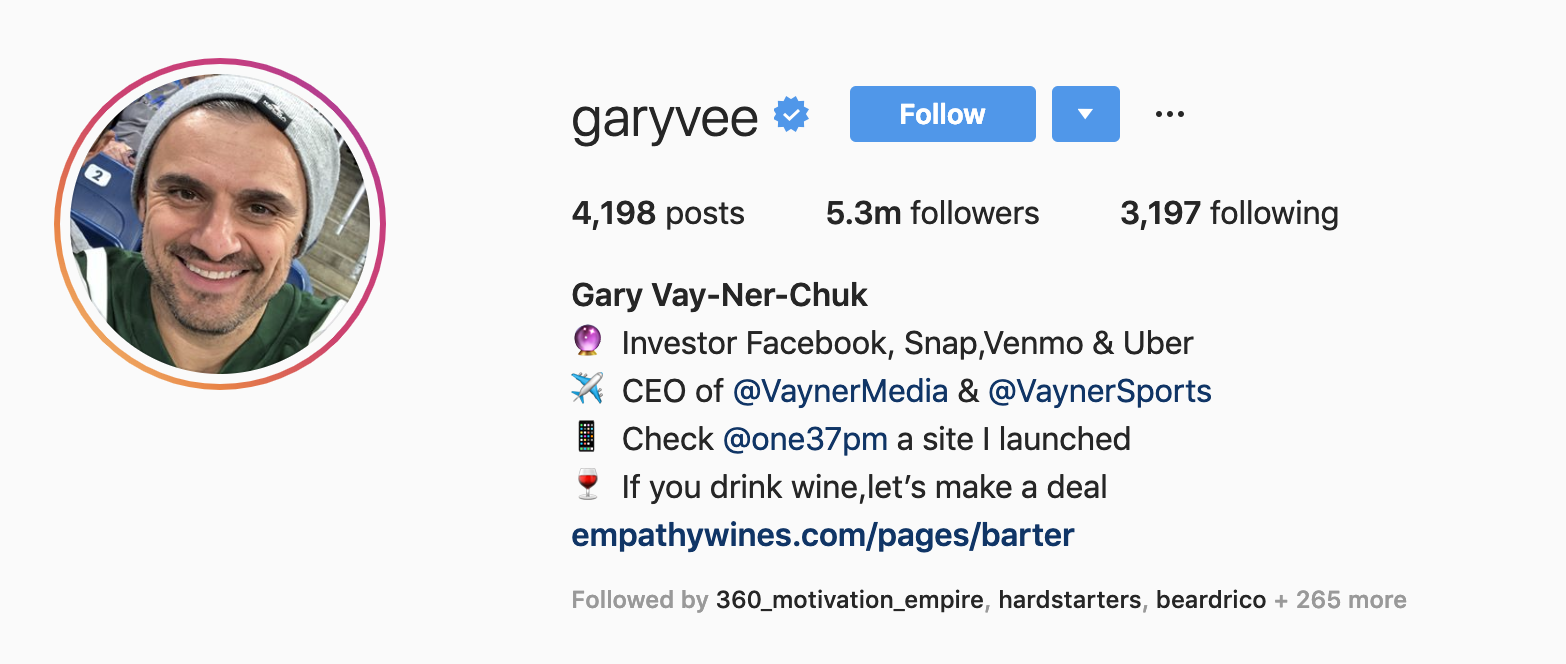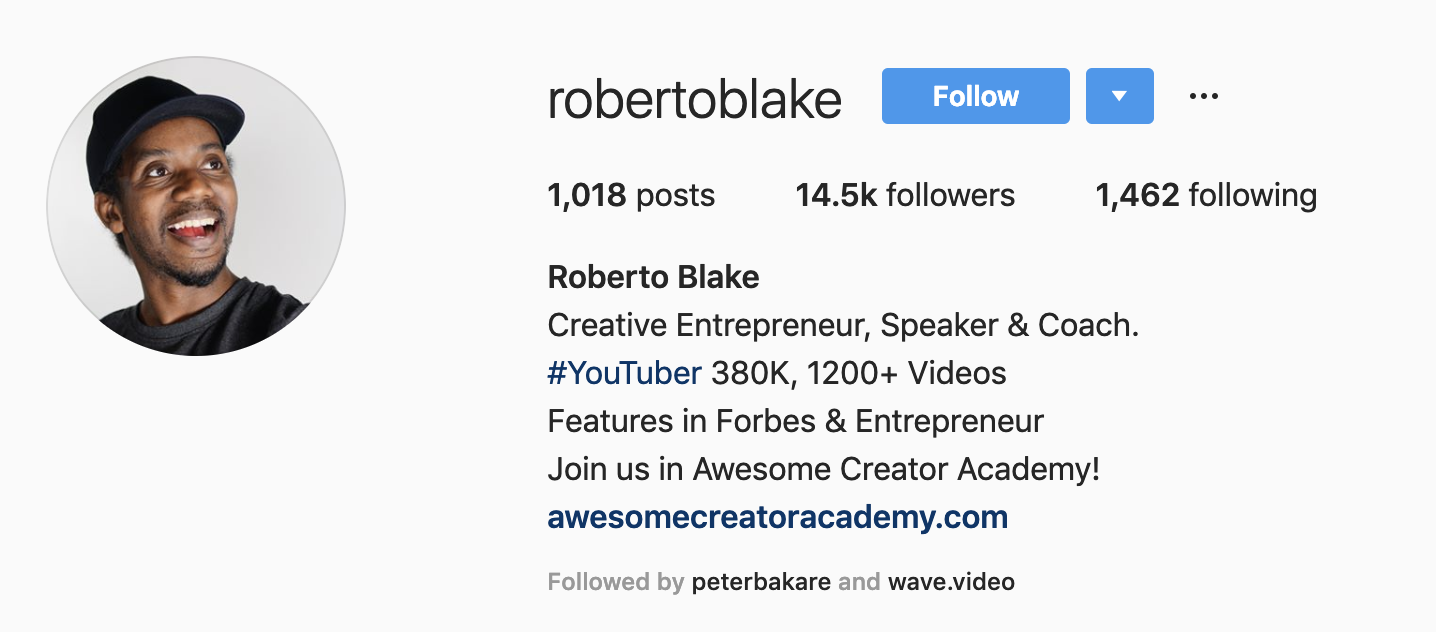 Creating content
It is time to start creating content! The best ways to create content is the following:
Take quality pictures of yourself in environments related to your niche i.e. events, networking, social gatherings, speaking engagements, coaching sessions etc.
It's best to build up a stock of photos ready for release. However, there will be instances where you should spontaneous take and publish photos based on a trending event
If you are doing videos, make sure they are engaging and to the point. Use a tool such as InShot for the phone to create captions and other attractive graphics. If on your computer you can use Camtasia or Premiere pro to edit your videos
If you need high-quality photos that you can't take yourself you can check out unsplash.com for good royalty free pictures
Use Planoly to visually plan your Instgram page in advance and use it for scheduling
Decide on how often you are going to post and then think about how much content you should produce for the week or month. When you prepare it just makes it easier. However it is totally up to you what you do, just stick to a schedule and create templates for everything!
Scheduling content
Scheduling is also a pretty good idea. You can use apps such as Planoly, Buffer or Hootsuite to schedule your content. This can be useful especially if you've got lot's to do! Pick a dedicated day to schedule your content making sure you schedule the right post according to your theme, use the right description and use the right hashtags.
Instagram Descriptions
View this post on Instagram
Descriptions have become increasingly important for many different reasons. SEO enthusiasts may say it's great to get ranked for keywords using Google, especially if it is clear your website is linked to your Profile page. However, it's best to think of your description as a way to get engagement. The strategy for a good description is as follows:
The first 2 lines should be treated as your headline. It should be a sentence that engages your audience. This could be a question, a bold statement or something that makes them feel a certain way.
Next, you should generally write 2 – 6+ mini paragraphs of something that relates to what the picture aims to portray. If your profile is more commercial and advertisement based, it may not be as long
Descriptions that are genuine and experiential based draws in the relatability factor so spend time on your description
Separate paragraphs with bullet points or spaces
Add your website link at the end of the description for every post. This could act as a backlink to your site.
Add your hashtags to the very end of the post
Use emojis where necessary but sparingly. Possibly for each paragraph. Make sure they are appropriate for what is being said
Tag or credit people who you think needs to be credited
Getting Followers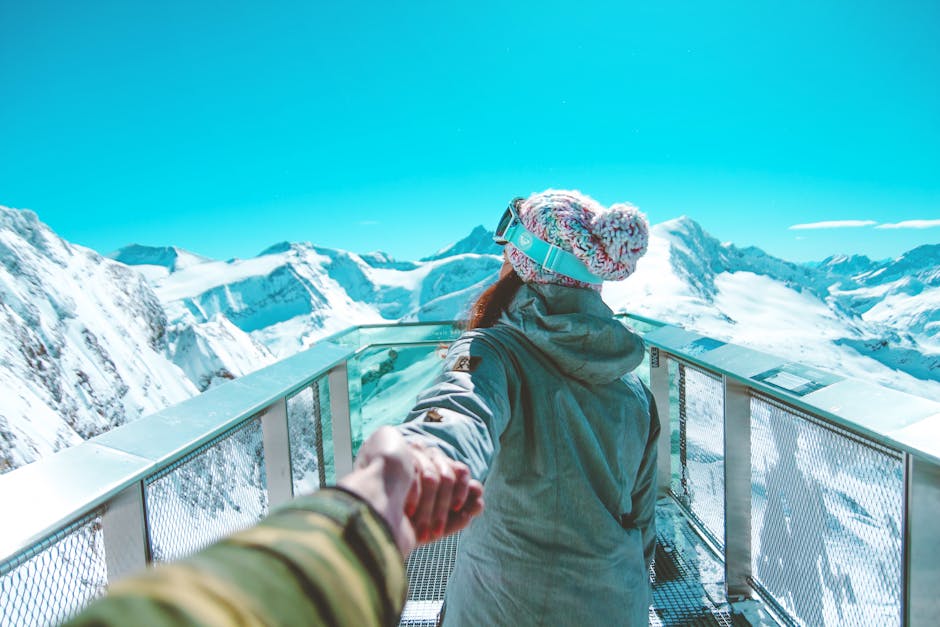 Have at least 9 posts published before you start actively using the following strategy. This is because no one likes to see an empty canvas! Secondly, make sure your profile is Public and not Private. What is the point if you want to grow your following? Once you have done all this you need to tell as many people about your profile as possible. Get all your friends and family to follow you, and you follow them back. At events get people's Instagram pages and follow each other on the spot. Add every profile contact on your phone, and Facebook who is on Instagram as a start. This is very important to do. Also, make sure to share your profile on other online platforms!
Then, you want to actively get involved in other Instagram profiles who have higher followings. Get notifications for when they post and be one of the first to leave a comment. Make this less robotic and more genuine. Follow niche specific hashtags to actively get involved in those posts too.
You also want to find people to follow, where you receive a follow back. People feel cringe about this, but it still works. Find thought leaders in your industry (or competitors) and follow people who have liked highly engaging posts that are similar to yours. You can save a whole heap of pictures and do this over time. 10 – 40% of those people will follow you back. After 48 hours, unfollow the ones who do not follow you using Followers Chief. After 3 months, you want to check your followers and unfollow anyone who is inactive on their profile. This is indicated by when they last published content on their site. If it is more than 3 – 6 months they are not active. This keeps your following to followers ratio low.
Automation
Under no circumstances should you outsource your posting to someone who claims to get natural followers for you, or uses software to do it. It's a short term gain and it doesn't work long term. What ends up happening is that you get spammed, and Instagram begins removing followers from you rapidly. You don't want to be in that embarrassing situation. Focus on producing engaging content for your audience consistently, using good hashtags and descriptions. Engage with your audience regularly on your profile and others in your niche. The only automation you should use is scheduling your content or using the app If This Then That (IFTTT). This app allows you to publish content on Instagram and publish it on other platforms like Pinterest. I was able to get 7.5K unique monthly views on Pinterest using this strategy.
Instagram Stories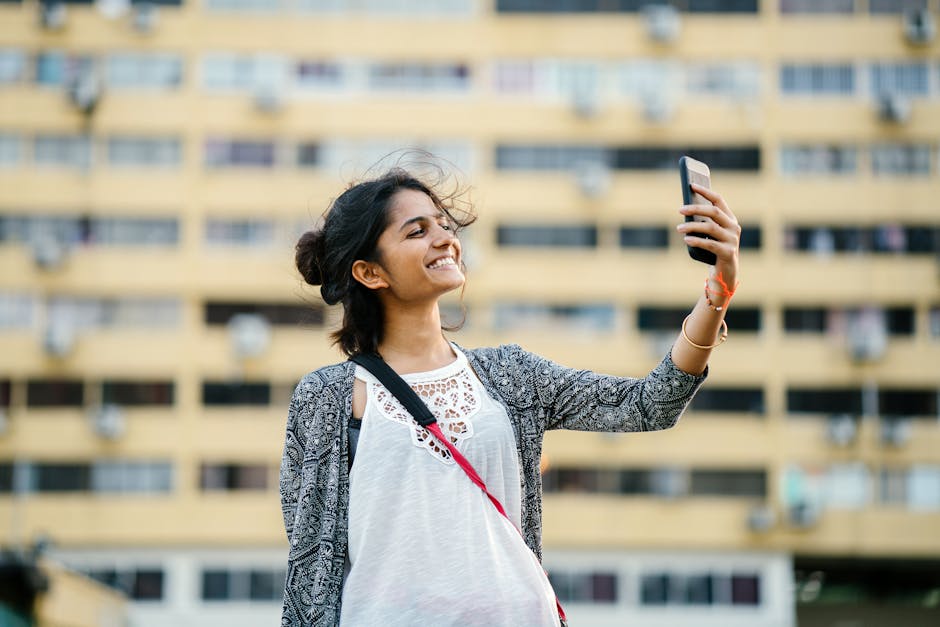 Instagram stories are great for developing engagement with your audience. It is an opportunity for your community to get to know you better. Use this opportunity to document your journey, repost content or promote your products or services. You can even use it to survey your audience. What I like about this feature is that people can connect with you better, and it's a chance to see whether people like your stuff.
You can also do written stories which can be really engaging. What you should do is have a template signature background you use for your stories and then write your message. Write your message initially in another app like Notes, and then copy and paste each paragraph to your Story separately. Make the paragraphs exciting, dynamic, funny and inquisitive.
One last thing to add here is when you get 10k followers you can add links to your stories, which is an amazing feature to have, especially if you promote products and services. When promoting any product or service, make sure you give some background to your audience. Teach your audience something new or tell a story they can relate to before you show them any links or promotional material. You may even want to do this via an Instagram live to get a deeper connection with them. Regardless, Instagram stories are a great way to get further engagement with your audience and promote your other stuff to them.
Summary
To summarise, getting 10k followers and more is about quality consistent content that is engaging. It about using the platform to it's fullest on a daily basis. It's also about letting people know about your Instagram profile, whether the is word-of-mouth, email signature or other social media platforms. Just don't stop, keep on going and your consistency will pay off, provided you understand what your audience wants.