How I Landed My First Non-Executive Director Role: The Ultimate Guide for Aspiring Board Members 
Introduction
In this newsletter I am going to be talking about how I was able to land my first non-executive director role. It is clear to me that over the years there have been a lot of people interested in taking up non-executive director roles. It has almost become a cool badge of honour where people collect these roles; and quite frankly it did not really appeal to me.
However, I do believe I have made the right decision in securing a non-executive director role.
This is tremendously important for the reader because it will clear up some ambiguity in terms of how you can secure a non-executive director role. Furthermore, there is not much information relayed online in terms of how we can do this successfully. I want people to believe that they can successfully apply for their desired role.
Most people fail within this department because they do not believe that they are suitable to become a non-executive director. This is simply not true, they just need to take the steps for them to believe along the way.
With that being said, let's get started!
Please note: Non-Executive Director and Trustee will be used interchangeably. They are the same, but one is for a business and the other is for a charity. I am currently acting as both for my current organisation.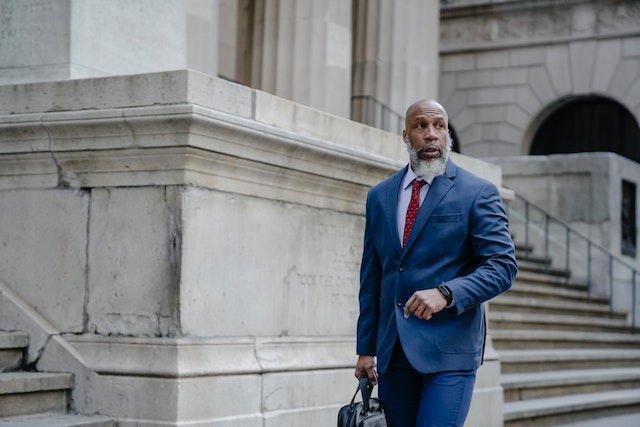 A non-executive is still a director.
People don't necessarily understand the gravitas and level of accountability that non-executive directors hold. This role is recognised as a director according to company house rules and regulations; and so, I wanted to clear that from the get-go.
To give you good insights into how you can transition into this portfolio career path here is what will be discussed:
My journey before this role
Finding the opportunity
Dealing with my friend impostor syndrome
The application process
How is it all going now?
So, with that said, let us get started!
My Journey Before this role
It is hard to know where to start when it comes to providing context behind who I am, what I do etc. but hopefully this will give you an idea. I am a millennial professional born in the UK to two Ghanaian parents. I was raised by my mother along with my sister and grew up with humble beginnings in SW London.
I developed my communication and leadership skills fervently in my Catholic Church, at primary school, and secondary school, excelling in many sports. Naturally ambitious, and wanting to change my family tree, I wanted to become a doctor, running away from the initial dream of being an architect.
I transitioned into the NHS, spending countless hours after work studying to get into graduate medicine; after 10 years I eventually failed. At the latter end of these 10 years, I began to delve deeper into entrepreneurship.
After figuring out my preferences, I decided to start a business that focuses on professional and personal development, which is now called Masteri. Over the years I have dived deep into business, psychology, philosophy, and personal development, and read over 300+ books.
I took this development extremely seriously and through tenacity was funded by the NHS to complete a coach practitioner training. After a few years, I decided to become a freelance coach to expand my business. This was due to the bad leadership and a toxic environment in my previous workplace.
It was clear I needed to pave my own path and create a strong portfolio career.
Hopefully, this gives you some good context.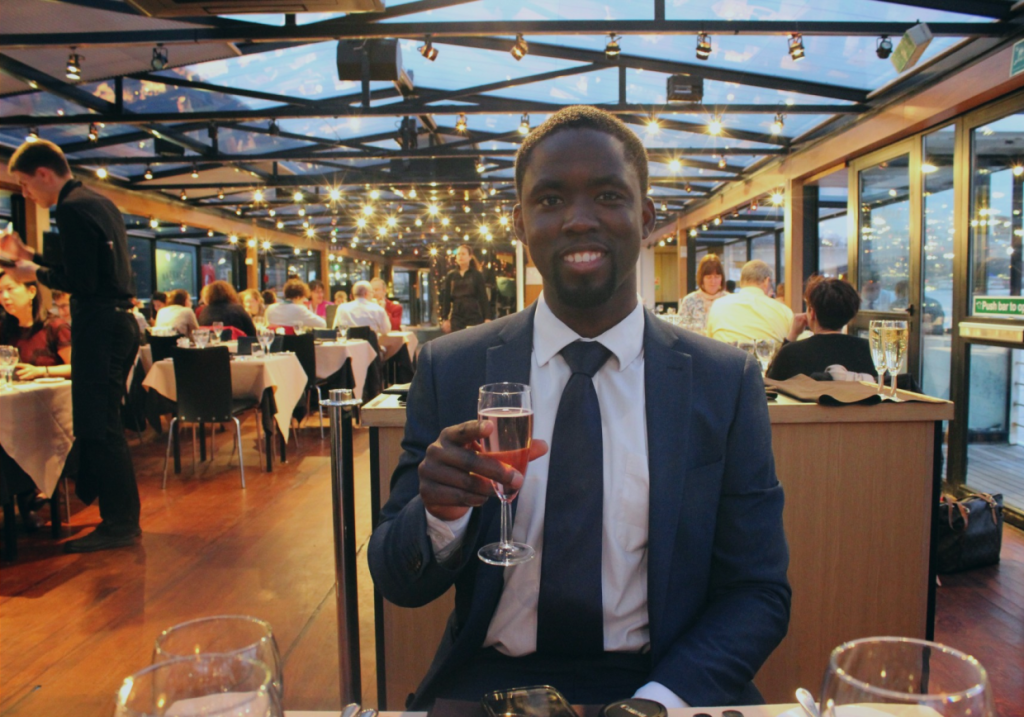 Finding the Opportunity
At the beginning of 2023 I knew that I needed to put myself out there. I had been frustrated with the lack of engagement I was getting from my potential audience. So, understanding the basic laws of systems thinking, I needed to provide some sort of input and process to gain an output. Simply speaking, I decided to be more active online in the hope of gaining engagement and opportunities. However, I want to make it clear, this literally just popped up on my feed.
As I was scrolling through LinkedIn one day, I found the opportunity to apply to become a trustee for the institute of leadership and management. "This is perfect" I thought, as it was an opportunity to be aligned with an organisation that is:
A perfect match for my interests.
An opportunity to make an impact on something I care about.
Work with an organisation I have been following for years.
Upon reflection, if there are any nuggets that can be developed from this, it would be:
Use social media platforms daily by scrolling through the feed. Ideally this would be LinkedIn, however I do not know what industry you are aiming to get into. In addition, connect with people who have an association with your key interests.
Whilst scrolling through the feed be sure to comment like and engage with other individuals on different posts. This is how you can create connections, being noticed by other people on the platform.
As you become familiar with the feed, start to follow pages, people and organisations that align to your interests.
To find the right people to connect with on LinkedIn, use the search filter. Categorize organizations, industries, and roles to be more strategic.
I want to reiterate, this needs to be a daily dedication, and this is how you could potentially find opportunities.
Furthermore, it is important to note that there are other places to find non-executive director or trustee roles. There were two sources of information I subscribed to prior to finding this opportunity on LinkedIn. Here they are https://www.england.nhs.uk/non-executive-opportunities/2023/ and https://dynamicboards.co.uk/.
Essentially, the more familiar you are with an environment or space, the "luckier" you will be when finding opportunities. Remember, I was not actively seeking a role, but there was an interest to see what this non-executive director world was about. What was important to me above anything else was making sure that it was aligned to my Portfolio Career.
Dealing with my friend Imposter Syndrome
So, I found the opportunity on LinkedIn and was ecstatic. Being surrounded by some amazing individuals online I thought to myself "how could I apply for such a role? Why would they pick me?" Now part of me knew that few individuals in my circle were aware of this organisation. Fortunately, I had the privilege of being aware of them through my NHS days.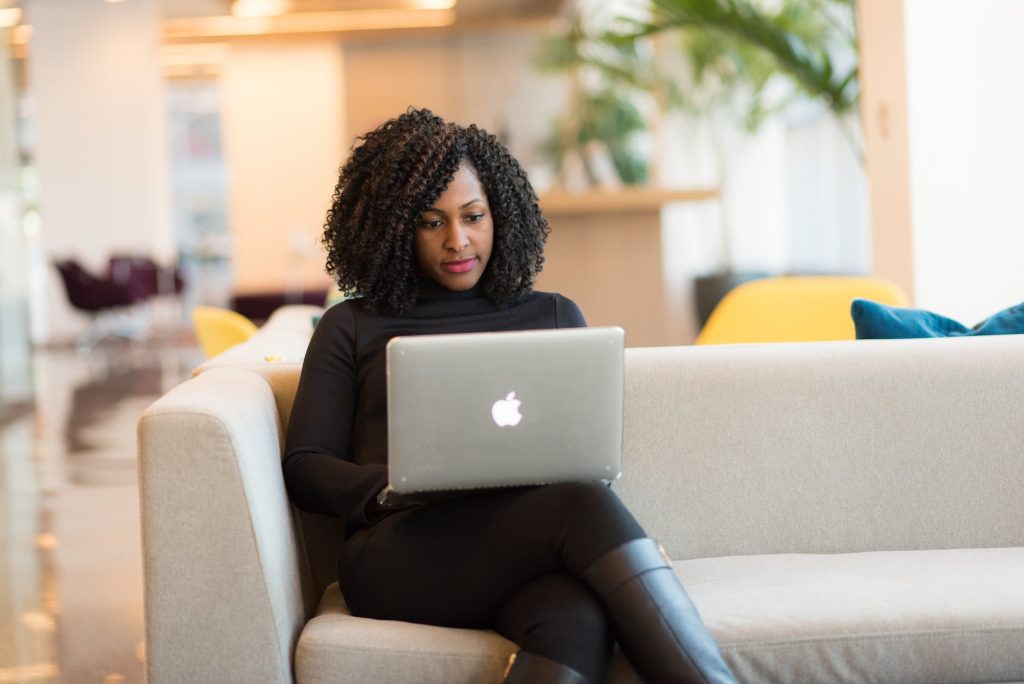 So secretly I knew this was an opportunity that few people knew about, but I still felt like I was not a worthy candidate. However, at the beginning of 2023 I decided I needed to be more "out there", so I had to find ways to convince myself. I also didn't want to share this information with anyone because I felt like channeling that energy was helping me become successful. So, I simply created an account and looked through the application and supporting information.
I convinced myself slowly but surely that I was suitable for the role by breaking apart the specification. When I say breaking apart, I truly mean BREAKING IT APART.
The key advice here is essentially:
Make a commitment to yourself for the year and remind yourself daily of the values that you want to commit to. Having a goal in mind is crucial to this.
Breakdown and assess any information given to you so that you can better assimilate and visualise yourself in that position.
Read around the subject area, if necessary, to further understand the general roles and responsibilities of a non-executive director or trustee.
Speak to objective, trusted and experienced people who can give you insights into how you can position yourself when applying for these types of roles.
Do not let impostor syndrome boss you, YOU ARE THE BOSS.
The Application
Although daunting, the application needed to be broken down one piece at a time. The process may be different for other organisations but for this application, I had to create an account and log in to a dashboard.
There I proceeded to complete:
Personal detail information such as full name and e-mail address.
Create a 1-minute video showcasing why I'm the ideal candidate for the trustee role, highlighting my knowledge and contributions to the position.
Upload a professional picture of myself.
Provide a 150-character headline statement.
Answer some competency questions.
And finally complete a supporting statement.
They also provided us with important documents such as a role description for trustees and nomination guidelines. It was essential to ensure that I read the documents thoroughly and made sure I answered the questions properly. In addition, I watched some videos on YouTube explaining what a non-executive director does. Finally, I read the Higgs report which highlights the role of a non-executive director.
Once I felt like I had fully understood all this information, accompanied by notes on Notion, I proceeded to complete the application form.
From a high-level standpoint, a non-executive director is supposed to:
Support the strategic aims and direction of an organisation.
Scrutinise the financials of an organisation.
Astutely manage risk.
Hold the CEO and executive team to account against the strategy.
Embed appropriate and robust governance measures.
Special Skills, Knowledge and Experience
You may have to demonstrate your skills and experience for this specific role and highlight your level of competence. Imposter syndrome may kick in but feel the fear and do it anyway.
Look at the questions they may ask you and think about times when you have shown these competencies. This would be a suitable time to look at your CV, past supporting statements or talk to a trusted colleague who knows you well.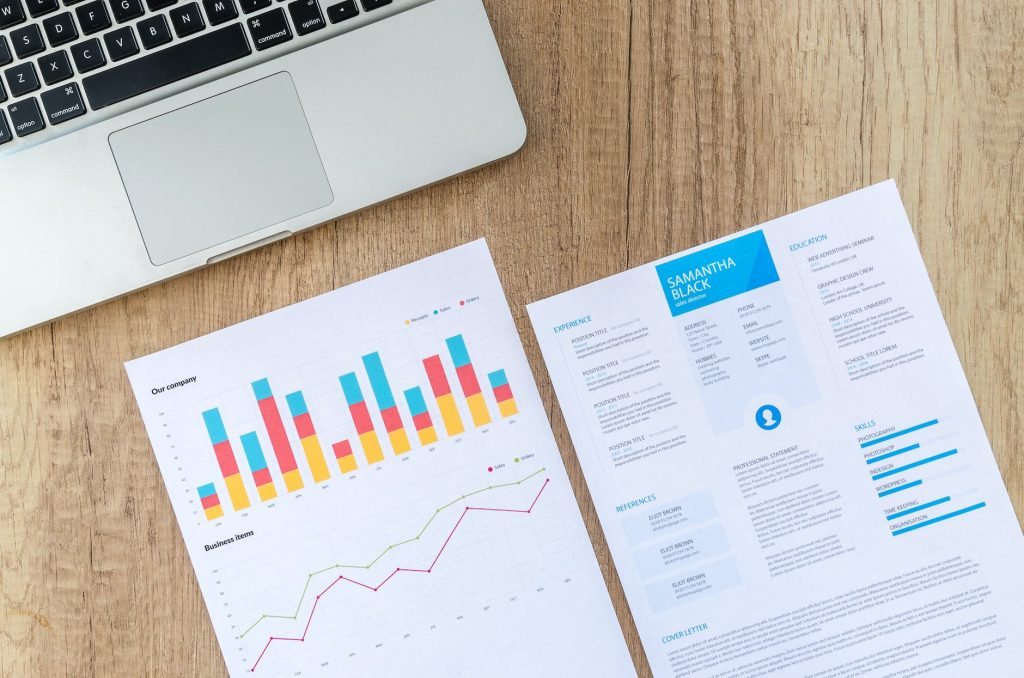 To address this issue, add your CV contents and the required competencies to one blank Google Doc or Microsoft Word page. At the top of this page, write "Provide examples of my demonstrated competencies using my CV below." Copy and paste this into ChatGPT and see what results you get.
The answers will generate ideas that may be on the mark for helping you understand how to answer the questions well.
Remember, it needs to be a genuine experience that you have had. However, feel free to use articulate language to illustrate this.
The supporting statement.
Once I was clear of my competencies and how to articulate them, I began to develop my supporting statement. I asked ChatGPT to describe the structure of my statement for this newsletter. This is what it said about the layout of the sections in my supporting statement for my application:
Introduction: The template begins with an introductory paragraph that provides an overview of the individual's role and experience. It establishes credibility and sets the tone for the rest of the document.
Professional Background and Experience: This section supplies more detailed information about the individual's professional background and experience. It highlights specific roles, responsibilities, and accomplishments in relevant industry experience.
Relevant Contributions and Involvement: In this section, it highlights the individual's contributions and involvement in various organizations or projects. It highlights practical experience. It also mentions any relevant roles or memberships they hold.
Alignment with the Organization: This section emphasizes the individual's alignment with the organization or institute they are seeking to join. It highlights their passions, as well as their understanding of the challenges and issues facing the industry. It expresses their desire to support and contribute to the organization's mission and goals.
Leadership and Management Skills: This section focuses on the individual's leadership and management skills. It highlights their experience against NED expectations.
Impactful Initiatives and Achievements: In this section, it highlights specific initiatives or achievements that the individual has led or been involved in. It showcases their ability to drive positive change, deliver results, and make an impact in their previous roles.
Problem-solving and Communication Abilities: This section emphasizes the individual's problem-solving and communication abilities. It mentions their skills in navigating complex situations, having difficult conversations, and maintaining a professional and empathetic approach. It underscores the importance of effective communication and collaboration in their work.
Conclusion and Value Proposition: It concludes with a summary of the individual's passion, expertise, and commitment to making a meaningful contribution to the organization or board. It reiterates their ability to bring valuable skills, insights, and experiences to help the organization achieve its goals.
Hopefully now you can clearly see how your supporting statement could be developed.
The Interview
Once I was confident with my application, I prayed and then submitted it. A few weeks later, to my pleasant surprise, I had been told I had landed an interview. This was out of a bunch of very competent, and experienced applications!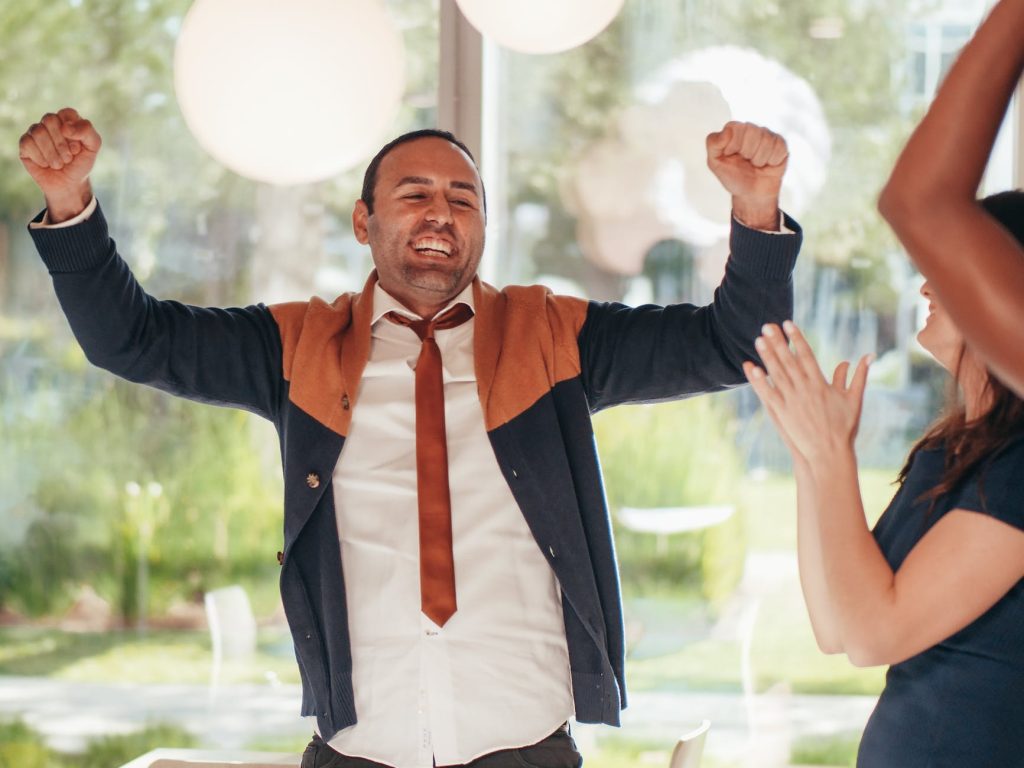 Ecstatic, I could not let this opportunity pass, and so, to prepare for the interview, I did the following:
Reread my application from head to toe.
Watched my video submission to embody what I had said.
Generate possible questions using ChatGPT to get comfortable answering questions.
Answering these questions and recording myself, listening to my response and iterating where possible.
Rereading the Higg's report to understand the fundamentals of being a non-executive director.
Rereading the important documents they sent me.
Reading their latest Board level report to understand their current situation, and uncover any areas I did not understand.
My interview was 15 minutes long, with the Board Chair, CEO, Deputy CEO and a Board Member asking the questions. I did not feel intimidated, and believe I answered the questions well.
I do not remember the questions fully, but they were around the region of:
Why do you want to become a Trustee?
What do you believe is the role and responsibility of a Trustee? What is most important?
What do you believe you can add as a Board member?
What opportunities can you see for improvement for this organisation?
What are some of the barriers or challenges you expect to face being a Board member for this organisation?
That was it…
I was told I would find out soon. And sure, thing I did! Out of 10 interviews I was in the top 4!
It wasn't over… The final hurdle was a members vote from the members – and there were thousands of active members! This was to happen over a month and was out of my hands as I had no control.
I wanted to see if I could encourage people to vote, but I knew that would not be perceived well. I reached out to people who I thought may be members, but to my dismay they were not.
My only option was to sit tight and let the members do their thing. The only thing I tried doing was ensuring I engaged even more on their LinkedIn posts, hoping people would recognise me… To this day I have no idea if this worked.
A month later, feeling down, I got a call from the organization saying I had won the vote with another candidate! I was deeply shocked, but it taught me a lesson: Do not assume you are not good enough.
My final task was to complete paperwork, i.e., declare any conflicts of interest and send through personal information. I was then introduced to the wider membership via their annual conference meeting online. Further to this I was also introduced to the other board members, which was a light 'get to know' session.
How is it all going now?
I am two months into my post as a trustee for this organisation, so there may not be a lot that I can offer in terms of my current experience. What I will say is everyone is tremendously friendly and helpful when helping me understand the ropes.
In order to fulfil my duties as a trustee I have done some of the following things:
Read the by-laws, policies and procedures.
Refresh my memory of the roles and responsibilities as a trustee.
Read the roles and responsibilities of a director on the gov.uk website.
Set up one-to-ones with various members of the board of trustees and executive team.
And engage with, and promote material concerning the organisation.
I still have a long way to go in this role, and I am excited about what is to come. I will of course share my journey and highlight learnings from my sessions held with other board members.
We're hosting our first-ever in-person conference, and you're invited! To attend the event, just purchase a ticket using this link: https://leadershiplive.eventreference.com/register.

In summary.
This has been an eye-opening experience and highlighted to me the importance of keeping on going. It has allowed me to realise that I can display value when I focus and study the topic at hand. I am an average black British millennial professional with dreams of developing a solid portfolio career. And yet, this organisation believed in me. There is definitely another organisation that can believe in you too… but it starts with you. 
The key takeaways are:
My journey before this role started with humble beginnings, developing as an ambitious professional, who wanted to make him, and his family, proud.
Finding the opportunity started with a curiosity to discover what was online, whilst engaging with others.
Dealing with my friend, impostor syndrome, was one of the biggest things that helped me overcome the daunting application process.
The application process was tackled one bite at a time.
How is it all going now? It's going great, and I'm extremely optimistic about the future.
If you want I can help you in the following 4 ways: