You NEED to Be OBSESSED to be Successful!!!
https://www.youtube.com/watch?v=Oaa2MOarnBY
You must be obsessed in order for you to truly reap the rewards of your labour! Passion is great, desire is fantastic, priorities make things clear, but an obsession is something you cannot waver. This seems like a fantastically obscure way to describe a sense of refined focus, however it perfectly describes what one needs (or is missing) in order to get to the next step. With the obsessed there is no real next step because they are continuously climbing the ladder. I say to you, what are you obsessed about, and can you transmit that energy towards a passion, a desire or even an interest in order to become the man or woman you dream to be.
WATCH this video to find out more!
This video was inspired by Grant Cardone. If you want real fuels of motivation and a reason why you need to start now, buy his book – Be Obsessed or Be Average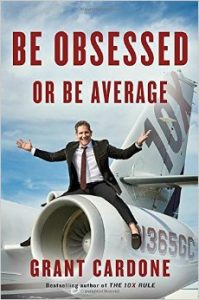 Have great day folks!