How to mentally prepare for contracting as an employee
I've spoken to many employees wanting to transition into contracting. The biggest fear they have is quitting. I can understand this as I was once this person. However, when I became a contractor back in Spring 2021 I was pushed by an insatiable feeling.
Not everyone is going to get that feeling, and so I would like to highlight some strategies you can use.
This is important because it gives the reader the confidence to transition more comfortably.
On the contrary, this is only useful if you apply it. If you are on the edge of transitioning into this portfolio career path, this is for you.
Read on friend!
Contracting will become the norm.
As highlighted in my last bulletin, a portfolio career is the new way to build a career. Contracting is one way of doing this. This career path does not suit everyone, but is a fantastic way to get you ready for this new world. This newsletter is going to cover some of the following topic areas:
The contracting mentality
The clarity you need to dive in
The strategies you can use as a full-time permanent employee
Further checks you need to make
So with that said, let's get started!
The contracting mentality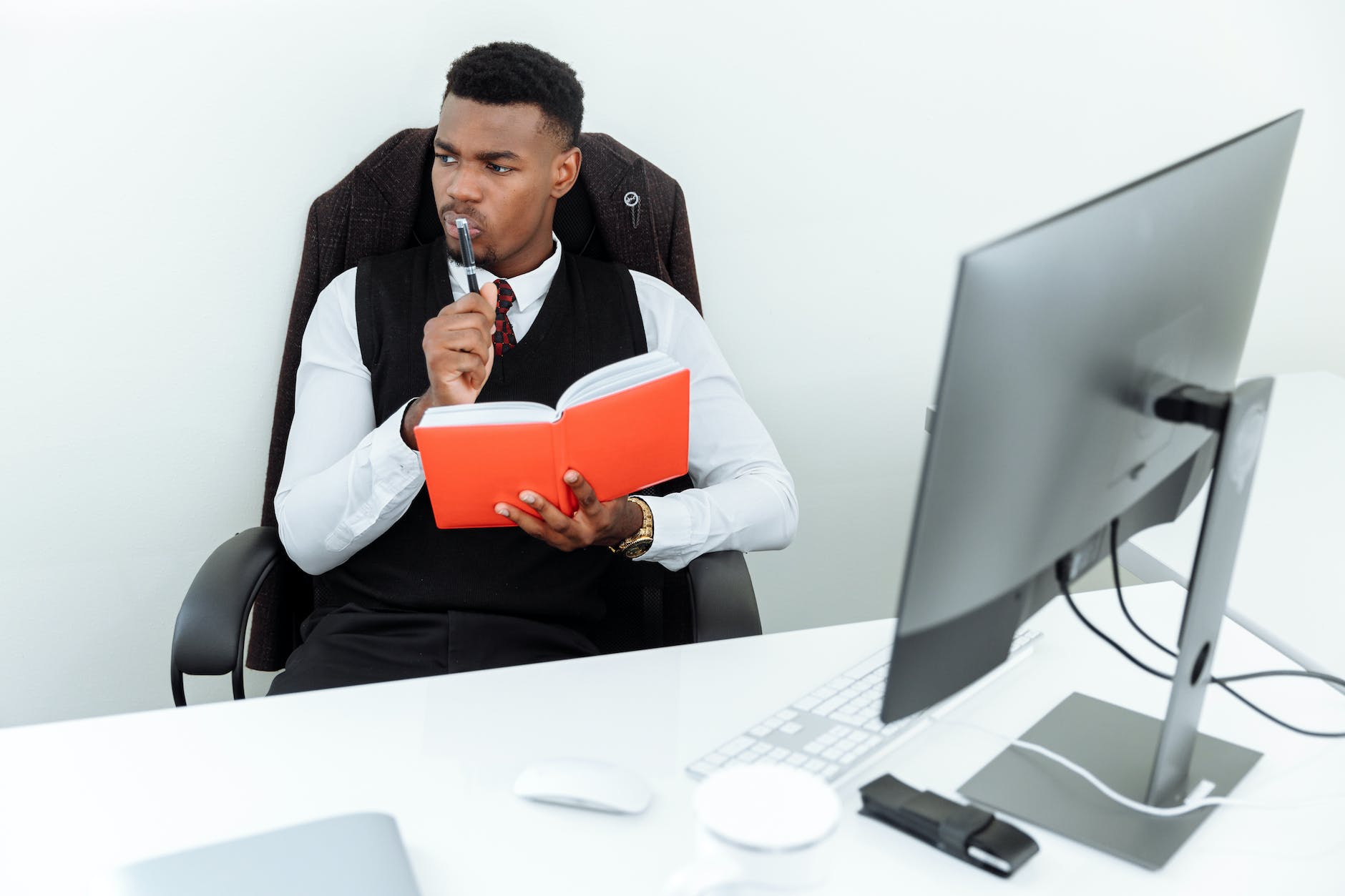 Contracting is full of ups and downs. It is not a straightforward path. When I got into it first, I definitely had beginners luck. I had 18 months of solid work until I decided to hand in my notice for one of my contracts. This was during a time that is not considered favourable to the market. This left me with 4.5 months of less income. However, mama didn't raise no fool. I had enough personal savings and a joint emergency fund to support me. I was making some money from my coaching and digital products, and supplemented me until I secured another contract.
To add context, my contracts have been centred around a deep mix of roles in the civil service:
Operations & Relationship Lead for COVID Community Testing
Workforce & Resourcing Lead for various health departments
Project Manager for Genomics Programmes
The health slant to my CV is based on the fact that I've had 11 years experience in the NHS. This has mainly been at the London and National head office.
In terms of skills, it is tailored towards commissioning, project management and change management. This has made me somewhat versatile. It could be argued I could be much more niche, but it is working so fair. Furthermore, I have vocational qualifications in Programme Management, Change Management, Coaching, Facilitation and Mental Health First Aid & Advocacy.
I use me as an example, so you can develop a framework for yourself. I will highlight this more later on. Think about the following:
What can you offer as a contractor?
What do your experiences say about you?
Are you ready for the highs and lows that come with contracting?
Do you have the discipline to save money and use it wisely?
These are all very important questions to ask. And when answered seriously, you will have more confidence to move forward. However, there is a way to gain validation over some of your answers.
Before we move onto the next section, contracting is a mentality. It is not just about survival; it is about thriving as a professional. You are economically in the top 1-5% of the country whether you see it this way or not. It is an opportunity to gain a new start and attack life differently. There must be grace and professionalism in your approach. It cannot be taken for granted.
Contracting is the breeding ground for getting you into the mindset of the new economy. The Portfolio Career. The markets are disrupting due to automation, AI, the great resignation and the cost of living crisis. We need to step up and make things work for us.
Contracting may be the answer you need. If you haven't noticed already, a lot of local stars on your social media stepped into this space first. This gave them the flexibility and capital to create the personal brand they wanted. If this is something you desire, you can do the same.
If you are single and not in a partnership, you must be even more vigilant!
Let's move onto the next section.
The clarity you need to dive in
Why do you want to be a contractor? This is pivotal question. Here are few reasons I have heard over the years:
I'm not getting the progress I need from my current employment
I believe contracting will provide me with better opportunities
Contracting will help me better climb the career ladder
It will allow me to be more flexible with my time
I want to get paid much more for what I do
I want the space to lean into other interests
I want the flexibility to leave when I want
I want more control of my future
I have a deep insatiable feeling to start this career
I want to experience a variety of projects
As you can see there is a common list of reasons. May be one of these reasons resonate with you. What ever it is, the awareness of your reason will drive you to take action.
Word of warning: although the money is great, it cannot be the only driver. I say this from experience. I have left a contract knowing full well it will pay me at a great rate for another 6 months. I left because in the end it did not align with my values.
Getting into contracting needs to be a value driven decision that makes sense for you. If there are people who will be effected by your decision, explain everything to them plainly. You need all the support you can get.
Once you know your reason, in some ways there's no looking back. You need to be able to develop a way to transition into the industry. This type of career is becoming the norm.
The strategies you can use as a full-time permanent employee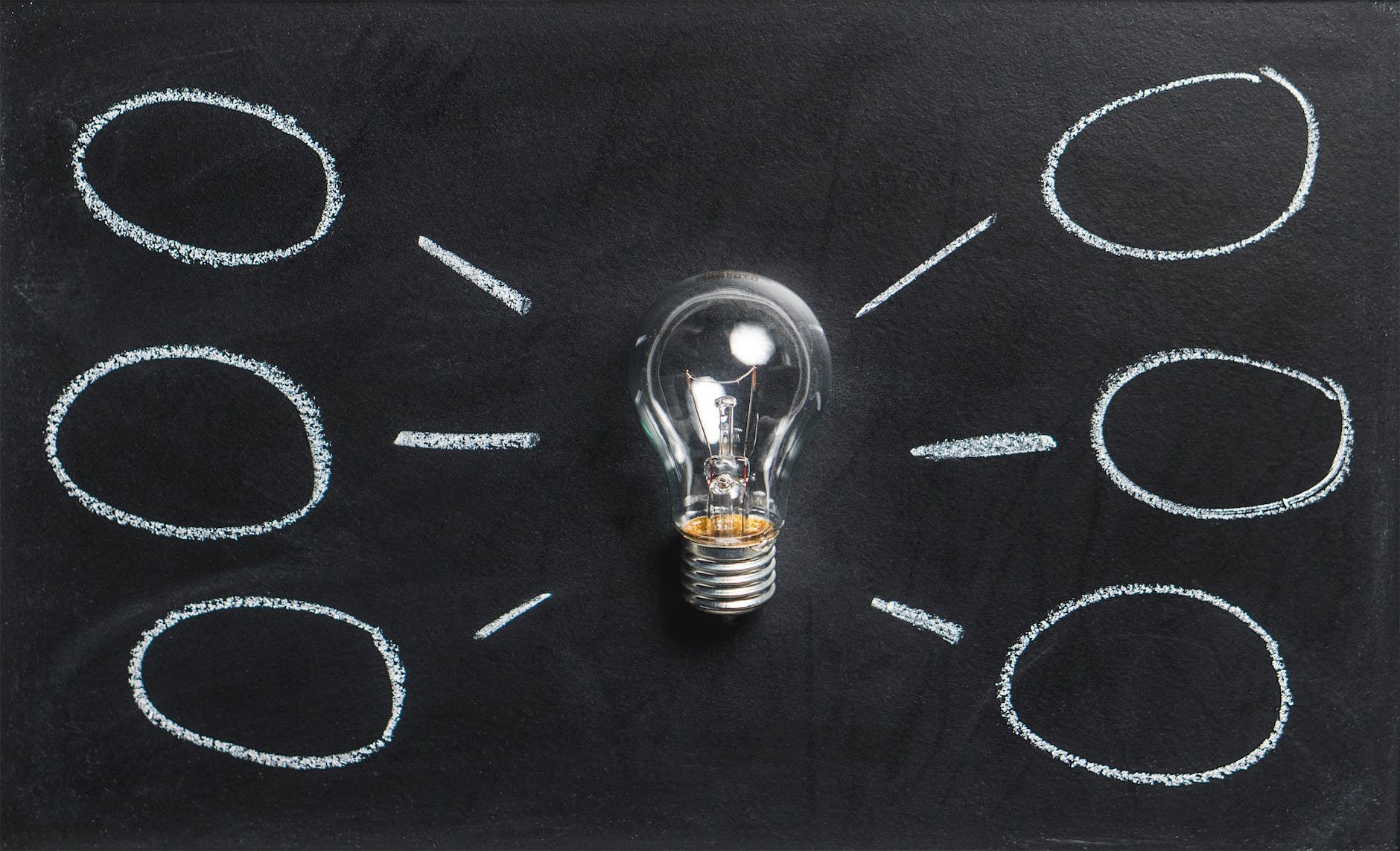 Now that you know why you want to be a contractor, it is time to get your feet wet. Here are some things you can start doing in your full-time job to become familiar with the industry.
What is your super power?
Based on your experiences, skills are expertise, what is your marketable job title. For example, my route in was being a Public Sector Healthcare Change Manager with specialisms in public health commissioning and digital integrations in the UK. What a mouthful! Of course I didn't say all this. You can see here that I can be super niche with this title or super general. Here are some examples to illustrate the point:
Public Sector Healthcare Change Manager with specialisms in public health commissioning and digital integrations in the UK
Public Sector Healthcare Change Manager with specialisms in public health commissioning and digital integrations
Public Sector Healthcare Change Manager
Public sector Change Manager
Healthcare Change Manager
Change Manager (or Project Manager)
As you can see there are many variations of my experience captured in these sentences. Now adding vocational qualifications would make it stand out more. Examples being:
Prince2, PMP etc
Agile
MSP
Change Management
Coach & Mentoring
Etc.
Coming back to these titles you can see some are niche and some are generalist. They include information on:
Sector
Industry
Role
Specialisms or experience
Usually the sweet spot is the following formula:
[Sector] + [industry] + [Role] = contracting niche
With this, if you want to expand with specialism, experience and qualifications you can do. However, they should be added for context if you are conversing with someone.
The point I'm making here is that depending on the market and your goals, you need to be able to flex between being a specialist and generalist. If the market is poor due to economic factors, then you are a Change Manager who can slot into most industries (and sometimes different sectors). If the market is strong, then you can be pickier, if generally the market favours your niche.
There are definitely favourable markets at the moment such as:
Healthcare
Finace
Tech
Environment
HR
Change your CV
Next, you want to look at your CV and improve it. I have already developed a video on this so you can check it out here.
In essence you want to have on your CV:
Arial font between size 10 – 12
Wide margin
Personal details at the top of the page
Dividers to seperate sections
Personal profile highlighting your niche expertise, core key skills and what you're looking for
6 – 10 relevant key skills
Relevant Experience section detailing projects embarked on and achievements
Additional experience with minimal information
Education section, including vocational studies
Reference section highlighting: Available upon request
Ideally no more than 2 pages with no graphics
Get a colleague, line manager or trusted friend who can help you articulate what you have done. You can also get a coach to do this too.
Furthermore, you can use ChatGPT which is an AI tool assistant that can help you generate a CV in seconds. I've developed a video showing you what it is and how you can use it. The better your questions and inputs into the tool, the better your results. It needs context so maybe in Microsoft word type your question adding your CV at the bottom and copy and paste it into ChatGPT.
You can also use a CV writing service which I have used in the past. PurpleCV is one I have used regularly.
Sort out your profile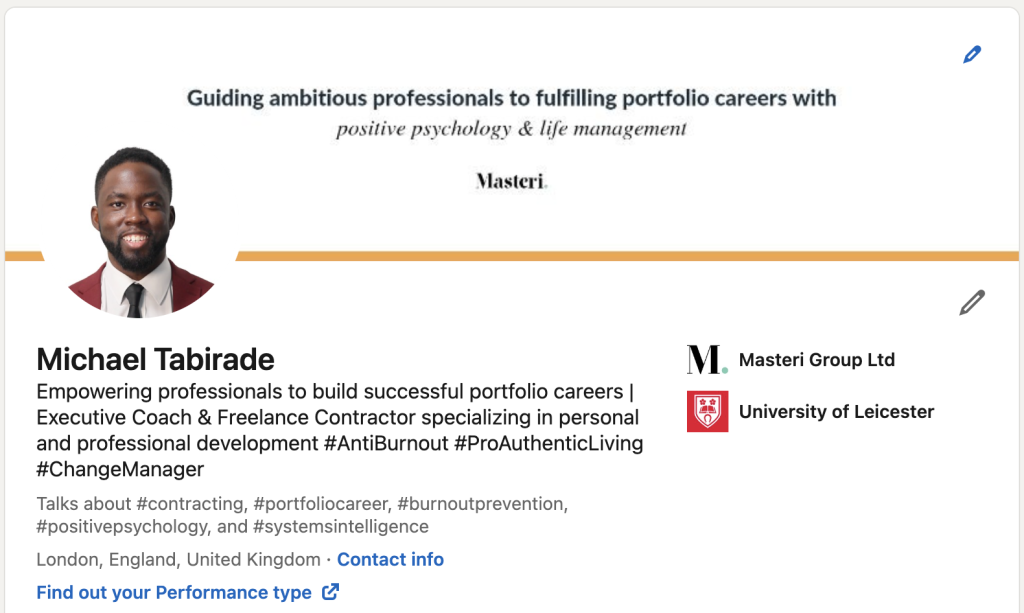 If you don't have LinkedIn, you need to wake up. LinkedIn is going to be very important for communicating and networking. It is also how recruiters will find you and provide you with opportunities. Here are some quick tips for LinkedIn:
Complete every section of your LinkedIn fully. Recruiters like it when your LinkedIn is pretty much synonymous to your main CV
Add a worthy professional picture for your profile image. Find a white background, put on professional attire and take a headshot. This can be done on a pro camera or a phone.
Have a header image. You can customize one on Canva here. The header image needs to clearly illustrate your vibe and what you do
Add everyone relevant on your phone book. Appropriately add old and current colleagues and line managers. Follow relevant pages. You want to get to 500+ relevant connections as possible. Feel free to connect with (not follow) people who are aligned to your experiences and interests. FYI: Follows relate to profiles that are categorised as creators.
Ask for endorsements and recommendations. Be willing to return the favour for people also
If you are going to develop your personal brand post content. This can be reposts, shares, or your own original content. Engage with other people's content. Follow other accounts and learn how they successfully post and engage. Success is determined by engagement. Usually they have other accounts engage with them frequently.
Consistenly engage with and connect with people in your industry or who could have opportunities. Use the search feature to do this.
Connect with me on LinkedIn, let me know who you are and how you found me. Use my profile, if you want, as an example.
Speak to people
Everything you have done before sets the groundwork for what you will do next. Speak to people. You need to be able to find the following people to speak to.
Contractors: They will give you insights into how their journey started and what to expect. You can find them in your workplaces or on LinkedIn
Agents: They will give you a realistic idea of the market. If you pitch yourself well and show keen interest, they may have a contract for you. Many reading this will not be ready if they're in fulltime employement, but it creates validation. Here is where you should ask a lot of questions, but also be ready to present yourself well.
Accountants: Agents will know accountants so ask agents if you can be introduced to anyone. If not, ask the contractors you speak to. Accountants are one of the best people to speak to. They can alleviate any concerns regarding money and tax. There will be different responses for umbrella roles (inside IR 35) and limited company roles (outside IR 35 roles). If you're looking to go inside IR 35, then ask them for an illustration for a dayrate of £500 to see what it looks like.
Old and current work colleagues: Speak to colleagues and let them know your intentions. If they are current, this may need to be done strategically. They must be people you trust. Usually what happens is, they speak about some random opportunity they heard about. Sometimes they provide the opportunity themselves. Even still, most people are happy to inform you of what is out there. The more you talk about it, the luckier you become.
Hopefully this clearly indicates who you need to speak to.
Signup to and surf job market sites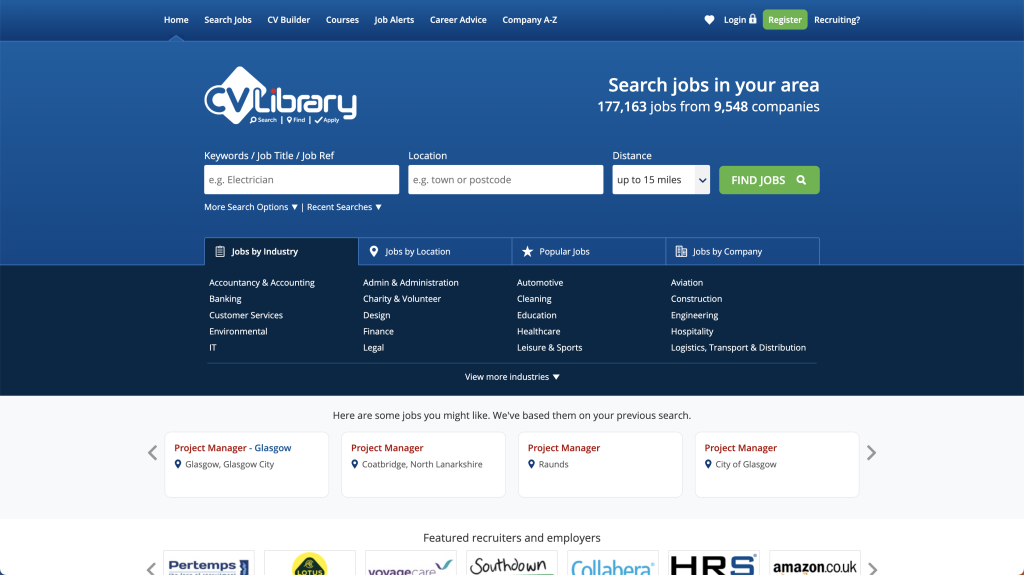 Finally, you need to sign up to a number of job boards. There are so many. There are generic ones and specific ones. If you have no leads, sign up to the general ones. This is advantageous because it allows multiple recruiters to add you to their databases.
You want to make sure you clearly complete your profile on these job boards. It cannot be ambiguous or unclear. Otherwise you are minimising your chances. This is why we did the work at the beginning to highlight your industry, sector, role etc.
Then, start looking through the jobs, applying filters that fit in with your criteria. This could include typing a keyword like "Project Manager" filtered for 15 miles from London. You can also filter for day rate and location such as remote.
Please note, if you do not see day rates, but you see a contract filter option, filter the money for over £80K annually. You could probably filter for over £100K but we don't want to miss opportunities initially.
If you feel bold enough, apply for some roles. If successful you will get a call or an email. The speed of this varies depending on the contracting season. The end of winter and spring are generally good months. Summer and the beginning of autumn aren't as good.
Some of these sites allow you to boost the visibility of your profile for £10 for 30 days! Once you start getting calls, get comfortable with the questions they ask, the process etc.
Here are some example job boards in the UK:
I used to use Indeed, however a lot of hiring managers are using it to pre-quiz candidates before even applying. This is an unnecessary headache and no one has time for this.
You can also apply for the big four consulting firms. They also hire for contractors. In 2016 PwC announced that this is what they will be doing. This may fit in with your portfolio career and personal brand ambitions. This is the benefit of being an independent consultant (contractor).
I have written this job board list in order of preference. Public Sector Resourcing are government roles and control a big part of the market. They usually pay good rates, and have a more diligent process. The rest look at the whole market on behalf of many agencies.
Doing this will add so much more confidence to your game, all whilst being in your permanent full-time job!
Further checks you need to make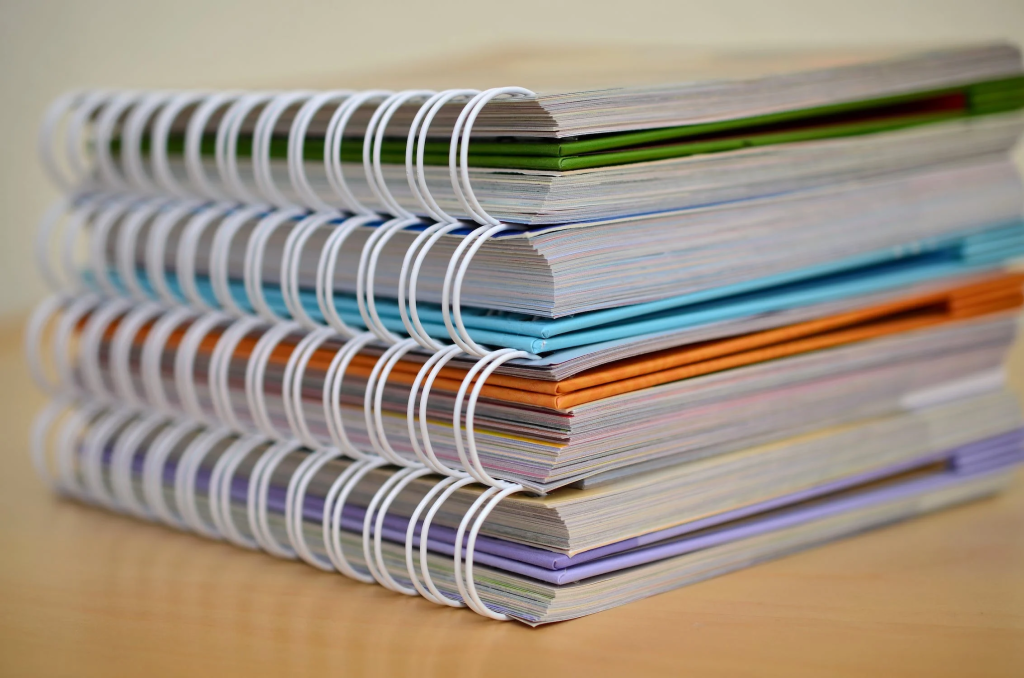 Just so you know where you stand, be clear about your current organisation's leaving policy. Be clear on the following:
Notice period for your grade
The process required for notifying your leave
In my experience these are the basics to know. Really you want to gauge how your line manager will respond. Their level of support will determine how you leave. You must always leave as a professional with no animosity. But if there is tension, play the game, lift your head up high and burn no bridges. Trust me on this one.
Additionally, check your financial status. It is hard for many people to save. I've had many people say to me, "It's easy for you to say save, but that is difficult for me at the moment." This is due to many different reasons. However it really comes down to two things:
A combination of the two is not favourable. Even if you were to apply for credit, you. may be rejected due to your circumstances. All I can say is, if you can evidence your value to the market based on the steps highlighted above, then you need to get creative.
Maybe you need to speak to your line manager to be flexible with your end date.
Maybe you cut down on expenses you don't need for the next couple of months.
Maybe you just quit like I did.
I am not telling you to do any of this. I'm merely revealing some of many options. But this does not work if your value and the market do not match, as this will determine speed of implementation.
If you are in a position to save, and you are anxious, build your emergency fund. Have at least 3+ months covering your bills. If you need to spend on other things like outings, then adjust the amount you save.
This is the part that holds people back the most so you need to be creative and confident.
The key takeaways are:
Your mentality to contracting needs to be unwavering. You've got to be in it to win it.
Be clear on why you want to be a contractor. This will drive your decision making processes and longevity.
Employ the 5 strategies before you quit. It helps build your confidence
Ensure you have made the relevant checks. It keeps all your ducks in a row
This has been a comprehensive guide for any permanent full-time employee wanting to explore contracting. I believe it is one of the best options to exercise during this time, but you need to believe it. It can transfer your mindset very quickly, and help accelerate your financial goals. If you make the leap, congratulations. Read this again for inspo and suggestions if need be.
---
If you want I can help you in the following 3 ways:
Secure the Job: The step-by-step course that unveils systems, strategies and success when it comes to progressing your job and applying for new roles
The Independent Consultant UK: A guide to becoming a contractor in the UK. This is a step-by-step walkthrough of my experiences, hosting exclusive information to help you transition into the space of contracting.
Book a call: Let's have a chat to focus on your life areas and where you can the biggest impact. If it makes sense, we can progress towards procuring coaching or mentoring.
Create, build, and grow your portfolio career using systems intelligence & positive psychology.
Join other subscribers who get 1 practical tip every Sunday afternoon.
By entering your name and email address you agree to receive content and promotional offers centred around personal and professional development from Michael Tabirade. You can unsubscribe whenever you want to.