How to confidently start a new contract
Starting a new contract can be daunting. In this newsletter I'm going to break down how I have confidently started contracts in the past. This was inspired by a LinkedIn post I did a couple of weeks ago. You can check out that post here.
When you start contracts more confidently, you are more likely to instil confidence in your new team. Again, this is a loose rule but has worked for me. In addition, it makes working there a little easier. Of course a lot of this is dependent upon a lot of factors.
This doesn't work for people if they are not patient. This also doesn't work if they don't believe they can provide value. You need to have the balance of being comfortable not knowing, and investigating for answers.
In any case, let's get started!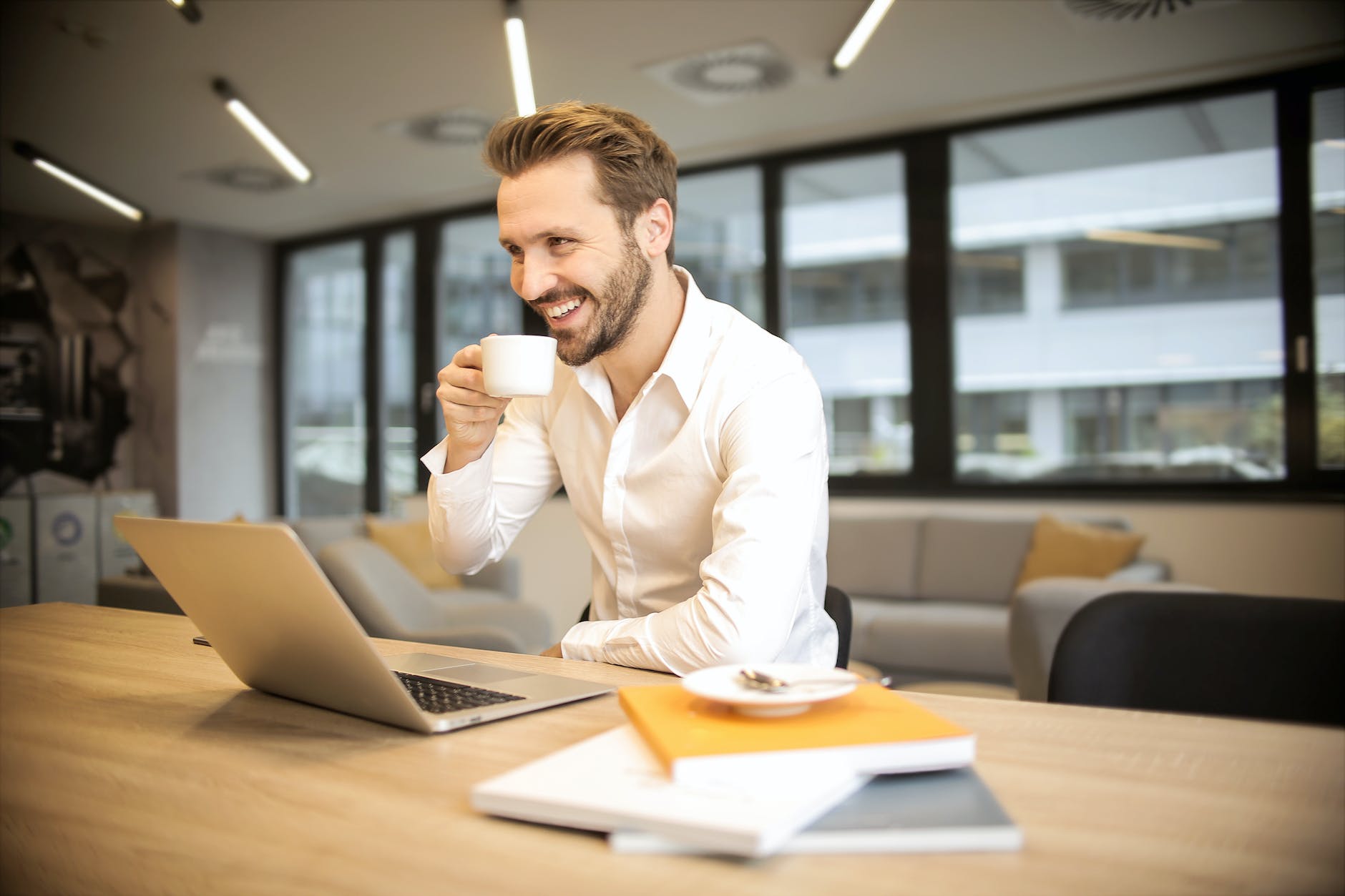 There is a way to start…
Confidence stems from knowledge and understanding. This can come from experience, practice or a deep sense of belief. You can also look 'confident' with the right level of curiosity. Either way, this newsletter will explore the following:
Getting your IT sorted
Meeting with your manager
Reading the main strategy documents
Exploring the shared drive & creating your own
Saying hi to the team & setting up meetings
Developing your own action log
Getting clear on methodology & governance
So with that said, let's get started!
1. Get your IT sorted
IT can be a nightmare, and it is important to make sure to get it sorted ASAP. Usually you would have been sent your IT kit in advance. With that, there are sometimes instructions sent to you also. If this is the case, you can choose to set up before or after the start of your contract. You decide what makes sense to you.
If you set up when you start, make sure to contact someone to help you. This person is usually your first point of call for the assignment or someone that can direct you to the right person. Ensure everything works before they leave you to it.
This interaction could potentially be on the phone if your IT is not working. Decide whether you are comfortable with them having your phone number if it comes to that.
If you don't have a direct content, then see if you can contact IT and/or your agency to get names of people who can help you out. IT set up usually comes down to some of the following:
Bit locker pin
Laptop password
Microsoft 365 account login details
Security checks and logins
Security passes
Mobile: security and apps set up (if applicable)
This is your first priority. Without attention to this life will get hard pretty quick!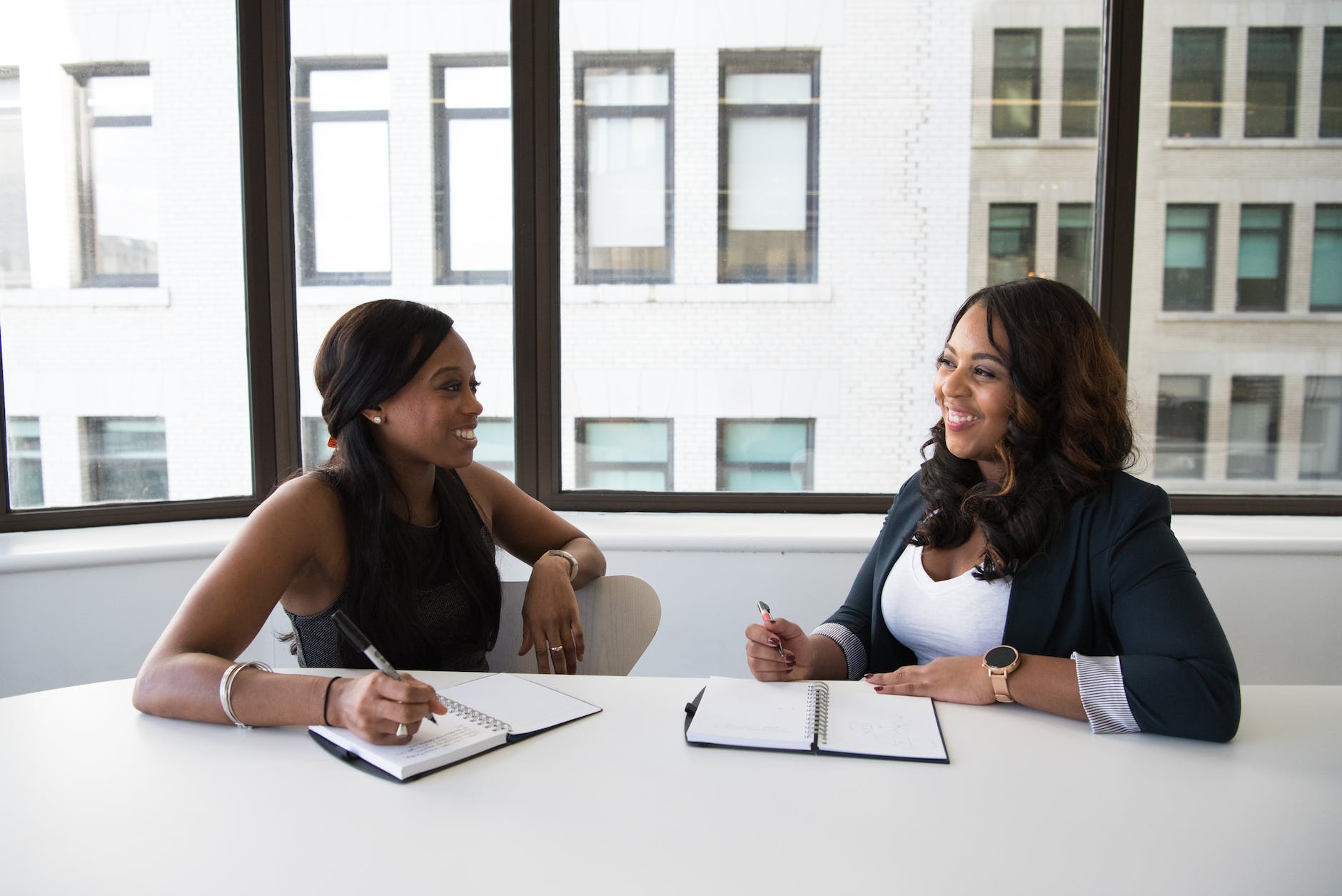 2. Meet with your line manager
Have a session with your line manager as soon as possible. Sometimes this can't always happen in succession, but it's important you get it in the diary early. Don't be afraid to set it up yourself if they are not as quick to the mark.
This is an opportunity to understand the program's aims, objectives and their expectations of you. This is also an opportunity for them to send you important information in relation to your job. If this is sent by email, you can always refer to the links.
I would also suggest that a regular 1-to-1 catch up is set in the diary to review progress overtime. If you are on a short contract, this can be done on a weekly or bi-weekly basis. Be sure to have things to report back on.
As contractors, regardless of the environment, we need to instil value. This is the best way to build your personal brand and create opportunities.
3. Read the main strategy documents
Read the strategy and policy documents and write notes. The email your line manager (or colleague) sent you may contain this information. Make sure to star this document in your outlook, or create a separate document to house it.
If you are reading PDFs, use the Read aloud function to help you digest the information (Text to speech) and do it at x2 speed.
This was a game changer for me…
It is best you get the reading done as soon as possible. It can be painful if they are long documents, but at least gather the main points. The aim is to be familiar with things.
You don't have much time to go through this material, because soon you will be inundated with real work.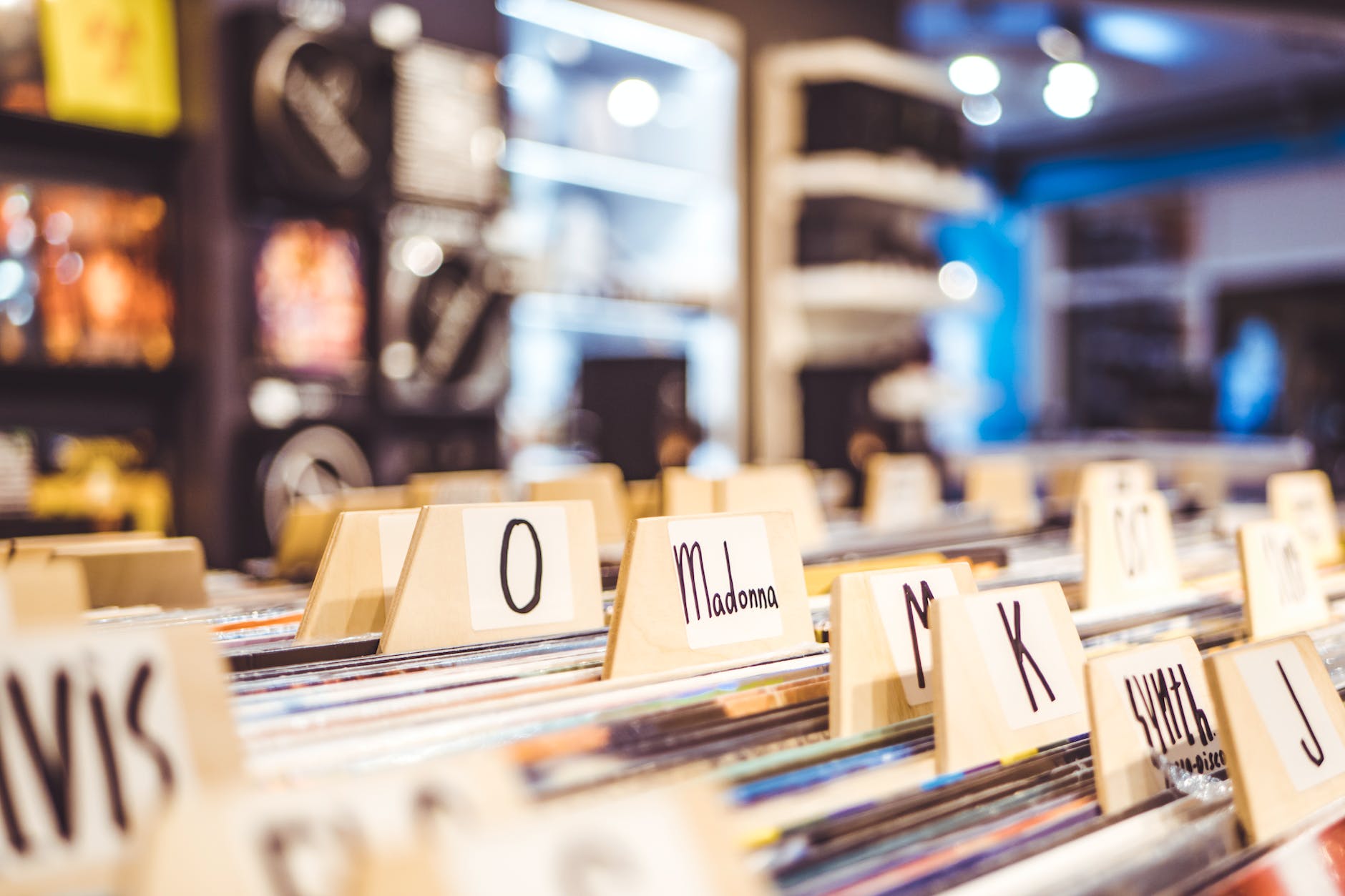 4. Explore the shared drive & create your own
Since your IT has been sorted, check the drives and familiarise yourself with where things are saved. You'll get a quick feel for whether this team is organised or not.
Look through key documents and information such as plans, RAID log, business cases, finances etc.
Aim to cross-reference what people say with what is recorded. If this is in your remit, think to yourself, is there a better way this could organised?
5. Say hi to the team & set up meetings
Attend a team meeting, or shadow a colleague. In some instances, your line manager or contact will send an email out to the team introducing you. This will be your chance to say hey and be bold enough to say you'll meet with people that week.
If you don't say this in good time, it may look like you're not interested. It may also look a little incompetent, although not everyone is fully judging you yet.
Whether it is a team meeting or a 1-to-1, put your camera on, make sure you look decent and have a friendly face. There are too many people who don't put on their camera. This can look suspicious and can sometimes make people not trust you.
I understand there are many reasons why people don't put on their cameras i.e. cosmetic, esteem, background, but people judge either way.
Prepare yourself and work area before meetings, and keep it up for at least a couple of weeks. First impressions are crucial and most people judge you based on the initial 5 seconds they are in contact with you.
Find an opportunity to say something, whether it be a question or simple input. But don't say something, for saying something's sake.
Write notes, if you are able to do so, so that you can consolidate information. Also, if you haven't done so already, use this as an opportunity to tell people you will be meeting up with them at some point this week.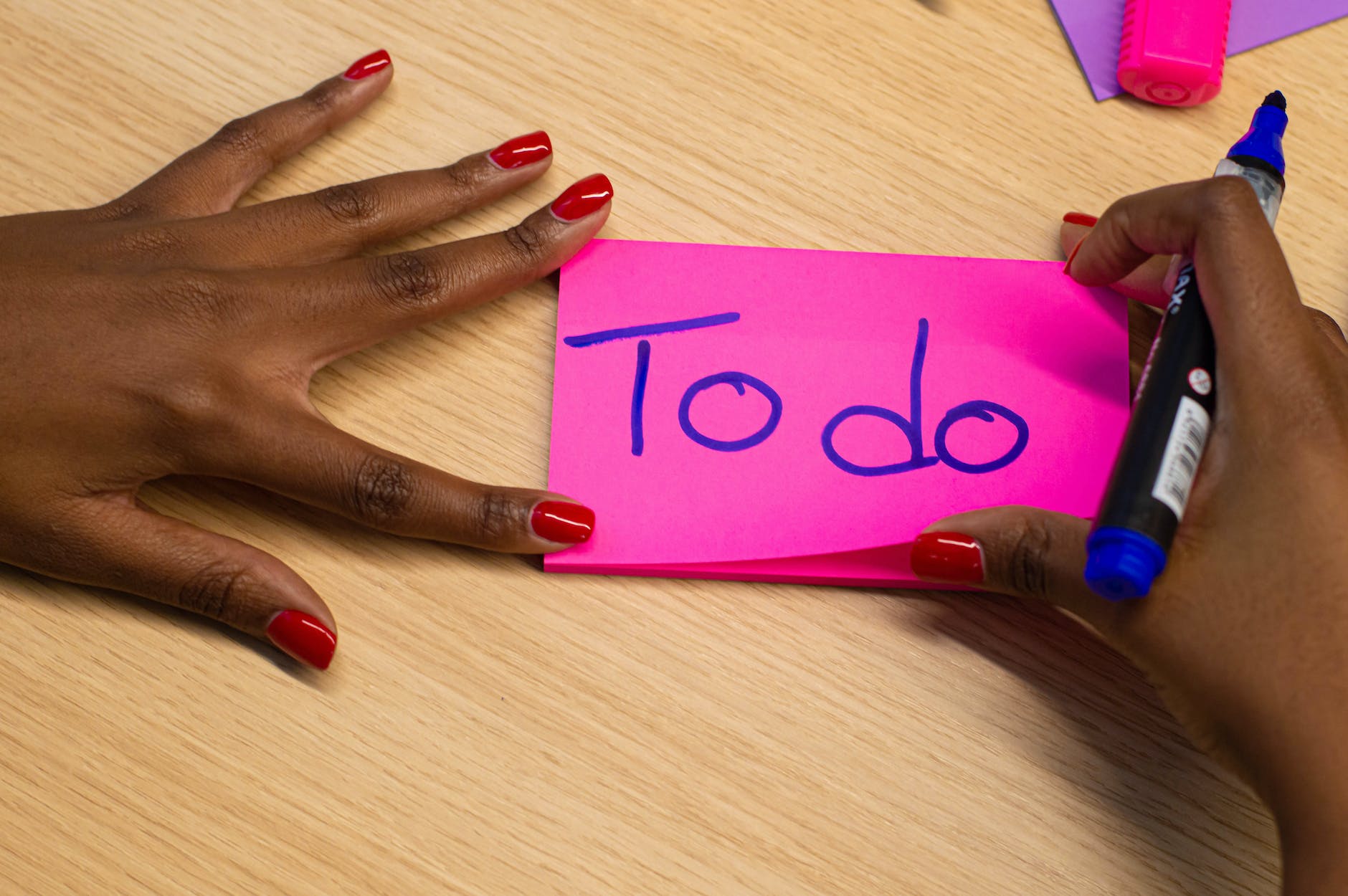 6. Develop your own action log
I have done this using a kanban board style with Microsoft Planner, and also on Microsoft Excel.
If I am creating a table in Excel I have the following columns:
Item number
Action
Date set
Completion date
Priority
Status
Category
Comments
If I had new comments, I will also date them in the following format at the beginning of the comment dd.mm.yyyy like this:
"30.01.2023 This is an example comment for this newsletter.
31.01.2023 This is a new exampel comment to edify the point."
I may also create a pivot table or formulaic dashboard to check against progress. Essentially, this will have percentages against items that are completed, pending or not started. It helps me stay on track!
If I have a comprehensive job spec, I may also use it to develop a work breakdown structure. This is so I am clear of my roles and responsibilities.
If this action log is on excel, I would also include sheets such as:
Stakeholder list
Operational process
Meetings
Key links
Questions
This is not quite a suite of project assets for others to use, but more a way for you to stay on track.
7. Get clear on methodology & governance
As a contractor, it will be assumed that your experience carries with it specialist knowledge or skills. This may be from past roles or via a vocational qualification. Either way, you should have a set of frameworks that can help you deliver.
In some instances, the team you join may be lacking in such frameworks or approaches. It is part of your job to identify if this is the case.
The same is to be said about their governance and internal processes. These are opportunities to make efficient improvements, allowing people to see your value.
The key takeaways are:
Get your IT sorted. Leaving it too late could be a headache
Meet with your manager. Don't be afraid to set it up first
Read the main strategy documents. This will help clarify things short-term
Explore the shared drive & create your own. You'll become clear on how they operate and how you need to
Say hi to the team & set up meetings. The sooner you do this the better, as you'll feel more included
Develop your own action log. This is a way for you to stay on track
Get clear on methodology & governance. And if it is lacking, improve it
As a contractor, it can be daunting to start a new contract, especially at the beginning. But with a bit of a framework the anxiety can be lifted. Of course this is my framework and may not work for you. You can use this as inspiration, to gain the confidence you need when starting a new contract.
---
I can help you in the following ways:
Secure the Job: The step-by-step course that unveils systems, strategies and success when it comes to progressing your job and applying for new roles
The Independent Consultant UK: A guide to becoming a contractor in the UK. This is a step-by-step walkthrough of my experiences, hosting exclusive information to help you transition into the space of contracting.
Book a call: Let's have a chat to focus on your life areas and where you can the biggest impact. If it makes sense, we can progress towards procuring coaching or mentoring.
Create, build, and grow your portfolio career using systems intelligence & positive psychology.
Join other subscribers who get 1 practical tip every Sunday afternoon.
By entering your name and email address you agree to receive content and promotional offers centred around personal and professional development from Michael Tabirade. You can unsubscribe whenever you want to.