How Leaders can get the best out of Contractors
I have been contracting for almost 2 years now and have made some observances.
One of these things is focused on leadership and their relationship with contractors.
I'm going to explore some key points that leaders need to know in order to work with contractors well.
In some ways I empathise with leaders as they probably wouldn't have had training on how to work with contractors.
But the reality is, if it doesn't work it's usually because they lack the humanising element.
Let's explore this in more detail!
Working with contingent labour
Resource is the word used to bring in people to support a project or programme of works. Contingent labour refers to temporary resources used to help in exchange for money.
This phraseology expresses the attitudes, at times, developed when onboarding these types of people.
The following will be looked at:
Onboarding
Induction and training
Attitudes & Culture
One to one meetings
The contract
Payment
Wellbeing
So with that said, let's get started!
Onboarding
This is the process of preparing the contractor to start for the end-client. It involves:
Umbrella/accountant
Agent
Hiring manager/line manager
Internal commercial, finance, HR, IT and onboarding
Contractor
I have already spoken about their relationship in my previous newsletter, the dark side of contracting. You can see a depiction of their relationship below.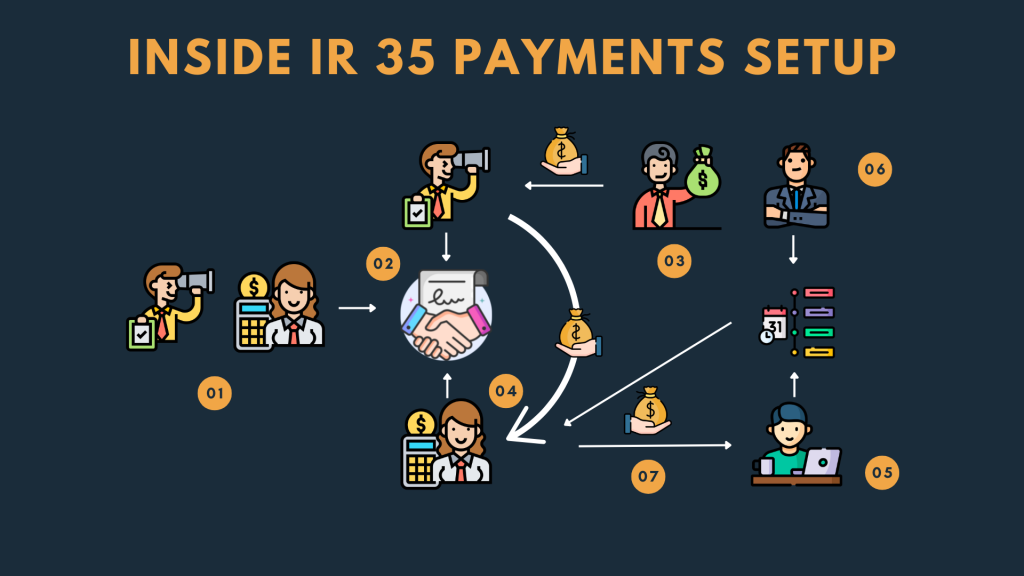 As a leader, the hiring manager needs to make sure everyone is doing their job; especially if they are internal.
They need to ensure:
Checks have been complete
Internal onboarding sends out equipment to the candidate
HR details have been uploaded onto the system
IT have set them up onto the right systems and accounts
The right people have been set up to approve payment and that they are familiar with the system
All of this stuff ensures a smooth transition. A contractor is more likely going to respect a smooth transition, as there are many organisations that are a bit messy with this.
Induction and training
Hiring managers and leaders need to make sure that contractors have the right training and induction from the get go. It is best to ensure that you develop a checklist of things to do to ensure they have this training.
Here are things to consider:
Corporate Induction
Team or department induction
Corporate training such as:

Health & Safety training
Data & Privacy training
Leadership & Management training

Training for software
Product or service based training can feel long to do and organise, but it is important for the best start.
From my own personal experience, the best type of training is the team training. It is more bespoke and specific to what the contractor needs to do.
Attitudes & Culture
Unfortunately contractors are subject to cultural appropriation. There are many instances where permanent members of staff mistreat contractors.
It can be due to a number of factors, but it is typically believed it is due to the amount of money the contractor makes from the contract.
Pro rata the contractor does make more than the permanent member of staff, role to role. However, not every contractor works pro rata due to many factors. This is why contracting is a risk and should be understood by permanent employees.
Leaders should have compassion for both types of worker and act with the appropriate levels of equity.
Contractors are not subject to the same policy drivers that employees are, which means there are a lot of things they do not have to do.
Remember to include contractors in the right meetings.
Remember to make them feel included.
Remember that they are human and also go through things.
Remember to educate your team if there are misunderstandings before they came.
Remember to address any issues that may arise if cultural appropriation becomes a thing.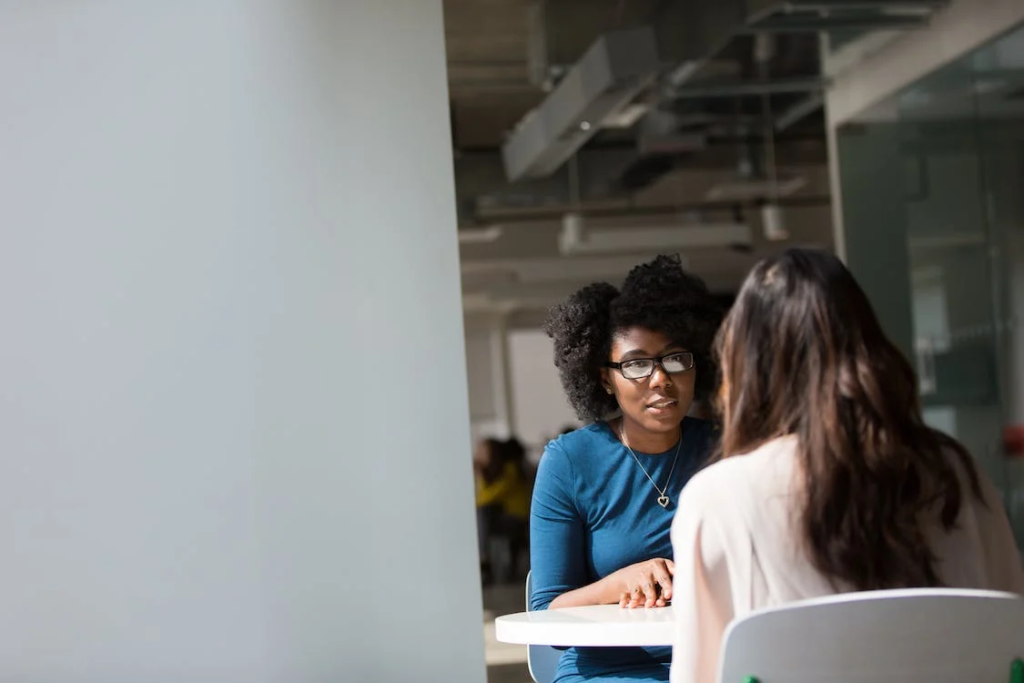 One to one meetings
There are a lot of contractors who are left in the dark when it comes to meetings. Because contractors are not part of the organisation, they are treated as such.
It is sensible to schedule meetings with your contractor ahead of time.
These are important because it shows you value the contractor, and that you want to get the best out of them. Typically, the meetings should include:
Project Progress updates
Risks & Issues
Finance & Commercial
Admin related issues
Contract matters
AOB
This is also an opportunity for the contractor to raise any concerns, and also build a rapport with their delegated lead.
The contract
As a leader, you need to be crystal clear about what is in your contractor's contract. This can usually be explained by the agent, or found on the Contractors system.
You don't have to read everything on their contract, but you need to have a basic understanding of what it contains. This includes but is not limited to:
Notice period
Contracted work hours
If overtime is applicable
Holiday pay conditions
Notice period
Payment cadence and approvals
Late payment conditions and fees
Contractor exit conditions and fees
Being clear of these conditions, and any other, will help give you a strong understanding of where the contractor stands.
Payment
Contractors are not free labour. They deserve to get paid, on time, like any other type of worker. Issues arise as the right processes are not set up in time, when the contractor arrives.
In addition, a lot of leaders simply forget to complete timesheets. This forgetting is a mix between genuine forgetfulness and not wanting to be bothered to log into another system.
The best way to manage this is to create a calendar invite to remind you to approve payment. The contractor should also be invited to this to prevent any issues.
If you, or another timesheet approver, forget to sign a completed timesheet, a charge will be incurred to your organisation. The charge varies depending on the agency. For example, this could be £75 per timesheet missed.
The bare minimum a leader can do is to ensure contractors are paid. If their payment is linked to a deliverable, this is even more important.
Put yourself in their shoes and think about how inconvenient it must be to not get paid on time.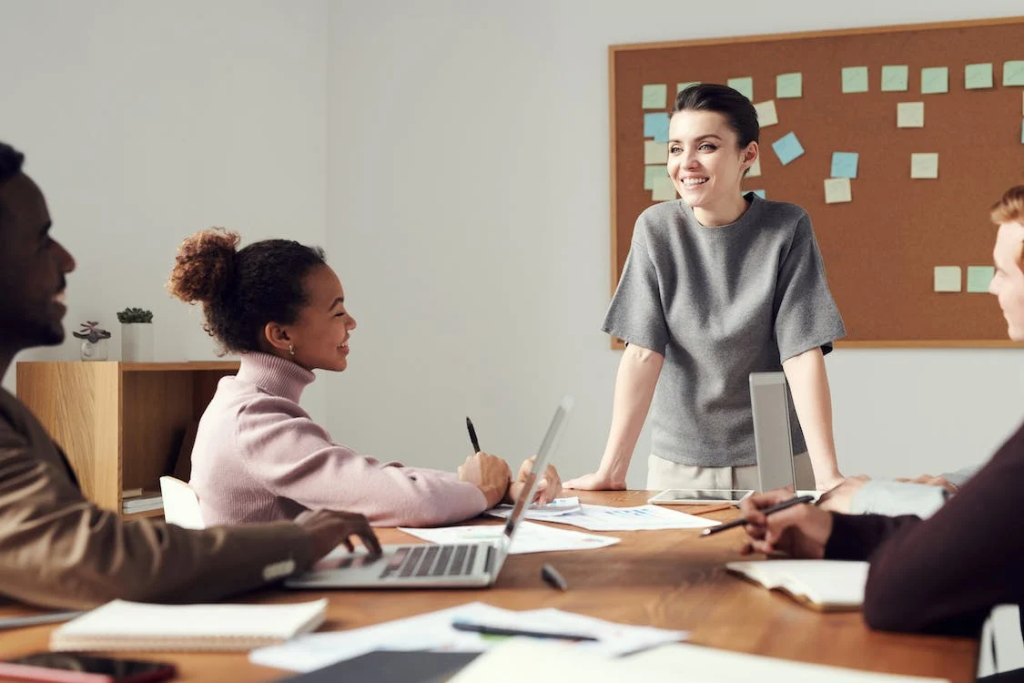 Wellbeing
The final section is on wellbeing. We are living in a world where mental health awareness is a big deal. The Covid-19 pandemic, cost of living crisis, wars and other factors have effected our state of being.
This has resulted in changes to working patterns, increased workloads, and extra demands.
By default, this may cause anxiety, burnout and episodes of depression (low state feeling for 2 weeks or more).
As leaders, we need to have compassion for our colleagues.
To manage this, ensure roles and responsibilities are planned equitably. Accept what can be done, and accept what cannot.
Support your contractors, and ask them how they are doing. These small actions can go a long way in this type of working environment.
Don't be the toxic leader who is revered from years to come.
The key takeaways are:
Onboarding needs to be prepared early. If it isn't, you are wasting time and money, and could irritate the contractor.
Induction and training are a must. Without it, your contractor is a stray dog in the woods.
Attitudes & Culture can be managed. Educate your team and address issues ASAP.
One-to-one meetings help your contractor win. Set them up early and have a mini agenda.
Learn the contract fundamentals. It will help you understand where the contractor stands.
Payment should not be played with. Set up the right approvers and reminders to pay them on time.
Wellbeing is important. Minimise any risk of isolating them, making them anxious, or burning them out.
Hopefully this has given you a comprehensive guide on how the industry leader and contractor relationship can be handled.
---
If you want I can help you in the following 3 ways:
Secure the Job: The step-by-step course that unveils systems, strategies and success when it comes to progressing your job and applying for new roles
The Independent Consultant UK: A guide to becoming a contractor in the UK. This is a step-by-step walkthrough of my experiences, hosting exclusive information to help you transition into the space of contracting.
Book a call: Let's have a chat to focus on your life areas and where you can have the biggest impact. If it makes sense, we can progress towards procuring coaching or mentoring.