Want to Collaborate? Here's how!
I absolutely love using my voice baritone voice to empower, educate and elevate through Public Speaking. If you're looking for a charismatic and Practical speaker, you've come to to the right place!
I have spoken at many different stages including charities, expos, universities, seminars, networking events and many more! People love me for me clarity, confidence and charisma!
If you would like me to feature at your speaking engagement, please check out my specialty topics below. Please complete the application below.
As someone who is always up for creating new and useful content to my audience, a collab usually sounds like a great idea! Whether it is via a Podcast, YouTube or Facebook Live Interview, hit me up and let's see where it takes us! However I cannot promise I will always agree to collaborate with another personal brand based on my own working commitments.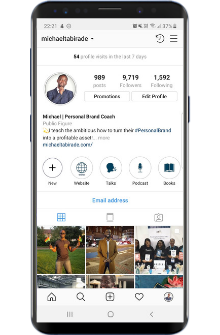 Wanna Ask a Question? Email me via
info@michaeltabirade.com
Please check my website for free content before asking any questions. If I haven't already answered your question via my content you will get that by default.